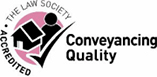 Research has confirmed that moving house is one of the most stressful experiences of most people's lives. It is certainly one of the largest financial investments we will ever make.
We in the Butcher Andrews' successful property team work hard to ensure that your move is as smooth and problem-free as possible, leaving you free to enjoy the anticipation and excitement of moving into your chosen home. Our extensive experience of helping our clients to buy and sell their properties allows us to remain calm and efficient throughout the process whilst ensuring that those all-important deadlines are met.
If you instruct us to act for you in your sale and/or purchase, you can be sure that the transaction will be handled personally, by someone to whom you can speak whenever the need arises: we are not an impersonal team identified by number or letter in a call centre based hundreds of miles from where you live.
We will be completely transparent about the costs involved, any difficulties that may arise and any delays that occur. We will keep you regularly updated on the progress of your transaction, and you will be safe in the knowledge that someone will always be available to you, either in person or on the telephone, to respond to your queries.
If you are buying a property, our services cover:-
Checking the title documents;
Conducting the necessary searches;
Advising you on any covenants, rights and restrictions;
Liaising with your mortgage lender;
Exchanging contracts;
Completion and stamp duty land tax;
Registration
If you are selling, we will ensure that all the necessary documents are provided to your buyer's solicitor, help you respond to any pre-contract enquiries that are raised, draw up the contract itself and oversee exchange and completion of the transaction.
Other matters
Our team can also help you with any land transfers and gifts of property.
Just give us a call and ask for a quote.