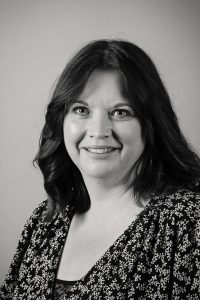 01328 852821
Partner & Head of Residential Conveyancing
Law specialisms: – Residential Property
Qualifications:- Bachelor of Laws (The University of East Anglia).
Toni is the Head of our Residential Conveyancing Team and has more than 16 years' experience in residential conveyancing, and specialises predominately in high value and more complex residential sales and purchases, both regionally and nationally. Toni has been working in residential conveyancing since she qualified, and has helped thousands of local and regional families and individuals.
Toni read Law at the University of East Anglia in Norwich and passed her Legal Practice Course with a Distinction and qualified as a solicitor in 2005. Toni completed her training contract at a firm in Norwich, and worked at different firms before moving on to join our firm in 2014. Toni became a Partner in 2017.
Many thanks for guiding us so efficiently and professionally through the sale of our house.
We were delighted with your attention and service.
You were on top of issues promptly – we were impressed. M.Smith

'Many, many thanks for seeing our sale through to completion.  There were more twists and turns than I expected but you dealt with them all in a very professional manner.'  Mr D, Cambridgeshire

'I've been very grateful for your diligence, calmness and patience over the last few months.'  Ms G, Norfolk

'Perfect balance between personal attention and professional thoroughness and efficiency'  Ms H, Norfolk

'Just want to add a big thank you in the quick, friendly and efficient way you dealt with the purchase, it is very much appreciated!'  Mr K, Norfolk

'Thank you very much for the way you handled the conveyancing of this house; it made a difficult process much easier.'  Mr C, Norfolk

'Many thanks for all your help with the sale.  You did an excellent job.'  Mr and Mrs Q.

'I found all aspects of the service thoroughly professional and carried out with pace and efficiency.  Thank you so much.'
Mr L, Norfolk

'Thank you for your prompt response – as always.  Life would be so much easier if everyone was as pleasant and efficient as you.' Ms A – Norfolk

'Thank you so much for all your help to date.
It is always a pleasure to speak with you and you make it all so easy for me.'  Ms A – Norfolk

'I have been really pleased with the support and advice given by Toni Potter throughout, it felt very personal and caring as well as careful with legal details. I felt completely in the picture through the process.'

A huge thank you from Mum and myself to you and Eleanor for being so very helpful and making it all so very straightforward. It's a time of mixed emotions for Mum saying goodbye to her last independent home and I could not of asked for any better service from you in making this journey happen as straightforward and stressless as you have.

You were thorough, efficient, friendly and communicated well with us. Thank you.

We are hugely grateful for all of your efforts and patience thus far, a very impressive service as usual – please pass on our thanks also to Eleanor who has been very helpful and supportive – Thanks once again.

We very much appreciated the way in which the change in family circumstances was handled. At no time did we feel pressurised and the empathy and concern was appreciated.

Without question the best Solicitor I have dealt with in my 20 years of buying & selling houses. Exceptional Service.

A huge thank you for all your wonderful work in connection with our property transaction. We really appreciate the team at Butcher Andrews and you really were there for us during the difficult process. Mr & Mrs A&J – Enfield

A complicated conveyance carried out expertly and efficiently despite the challenging circumstances posed by the Coronavirus 19 restrictions. We're particularly impressed by the initiatives suggested to solve numerous problems the conveyance posed.

Thanks you very much for all your help and bearing with us being first time buyers. We will defiantly be recommending you and your team.

I just wanted to thank you for all your help in bringing the sale of my mother's house to a successful conclusion. You have all been so helpful, efficient and professional throughout and this has made the process much easier for us. So thank you all once again.

Just a few words to thank you for your skilled and careful work that made the final completion of the sale of our property and the purchase of our cottage, so smooth.  You were professional and supportive throughout; we are still coming to terms with the fact that everything has happened and we can concentrate on the way ahead.

We just wanted to say a huge thank you for all the work you did for us in such a through, professional, efficient and very pleasant manner. You always felt like a very "safe pair hands" during what at times – to me at least – seemed like a very complicated property history.
Mr & Mrs F.

I would just like to say how efficient I have found you both with regards to the above sale. Everything seemed to run smoothly which is so much appreciated. Completion on the property took place as requested by the buyer which did not give time for any hiccups on the way. I will definitely be in contact in the future when I sell another property.
Mrs B.