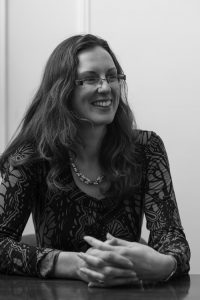 01328 852808
 Law Specialism : Residential Conveyancing
College of West Anglia, King's Lynn and ITC Distance Learning with The Institute of Legal Executives at Kempston, Bedfordshire.
Qualification : GCILEx.
Tracey was admitted as a Member of the Chartered Institute of Legal Executives in the Summer of 2005.
Tracey joined Butcher Andrews in February 2000 working in the residential conveyancing department primarily in a legal secretarial role whilst working towards completing her ILEX Level 4 Higher Law Diploma's in Land Law, Conveyancing Practice, Contract Law and Planning Law. Having completed her training she is now a member of our Residential Conveyancing team as a Legal Executive.
Tracey is a full time residential conveyancer and is particularly well known for her local knowledge.
'I found Tracey to be very responsive and fully on top of our conveyance. Her advice was always balanced and clear.
I want to express our gratitude to Tracey for her support and job well done'.
Mr L.Norfolk

'Very high level of service and attention to detail'.