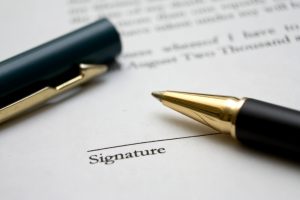 If you are a residential landlord there are two key facts to be aware of in relation to your tenants' deposits:
1 – The Limit
2 – Protection
1 – The Limit
As of 01 June 2019 in England under the Tenant Fees Act 2019, there has been a cap on the value of the deposit that the Landlord can request for both new and renewal tenancies. This limits the deposit to 5 weeks rent for tenancies where the rent per annum is below £50,000 and 6 weeks rent where the rent per annum is above £50,000. A failure to comply with this and other provisions of the act with regard to fees that can be charged to a tenant will invalidate a S21 notice served to end the tenancy.
2 – Protection
The received deposit must be protected in a recognised Tenancy Deposit Protection Scheme and the tenant must be provided with the details of this, known as the "Prescribed Information" within 30 days. If you are a landlord who employs the services of an agent to manage your lettings, they ought to have this in hand, but it is always worth double checking on each new tenancy and renewal. If you do not use an agent then you must ensure that this is taken care of as soon as possible after receiving the tenant's deposit.
The penalty for failing to adequately protect your tenants' deposits can be quite significant as the tenant can claim between 1 and 3 times the value of the deposit. You can contest the amount but unless you can prove that the deposit was protected the least you will be required to pay will be 1 times the deposit, as well as legal fees and the general stress and time involved in defending a case. This failure will also prevent the valid service of a S21 notice to terminate the tenancy.
This article provides a brief overview of the requirements and is not intended to constitute legal advice on the subject. If you have any queries about this, or any aspect of residential tenancies please contact Harriet Rossi who will be able to provide you with more specific advice to your circumstances.
Harriet Rossi
email [email protected] or telephone 01328 852833