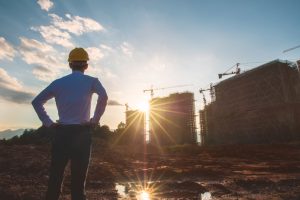 The judgment handed down by the Supreme Court a few weeks ago in Bresco v Lonsdale was the Supreme Court at its best.  The judgment, finding that an insolvent contractor (or, indeed, any insolvent party with a relevant construction contract) can refer a dispute to adjudication, is so clear and persuasive that it makes the rest of us mere mortals (plus the specialist judges in the Technology and Construction Court, along with the Court of Appeal, who all reached the opposite conclusion in earlier proceedings) wonder why we ever questioned the point in the first place.
Bresco, an insolvent electrical contractor, commenced adjudication (by its liquidator, which was funded by an agent) and Lonsdale defended on the basis that an insolvent contractor could not commence adjudication.  The High Court and the Court of Appeal found in Lonsdale's favour, but the Supreme court found in Bresco's favour.  Bresco was entitled to continue with the adjudication (and hopefully, after all that effort, goes on to win).
Limitations remain, of course.  First, an insolvent contractor may be able to get an adjudicator's decision, but will have difficulties enforcing that decision.  Usually, an adjudication decision is enforced by summary judgment, which may not be granted if there is an insolvency set-off.  Second, the insolvent contractor will almost inevitably have to find third-party funding (insolvency practitioners are, quite sensibly, usually too cautious to be incurring the kind of cost and risk involved).  Third, the money will just go into the insolvent company's "pot", to be distributed to creditors on a pari passu basis.  Fourth, the evidential difficulties of any dispute by an insolvent company remain; the individuals involved may all have moved on by the time the company goes into liquidation.
However, despite those limitations, the judgment could still be something of a lifeline to contractors on the brink of insolvency, particularly given the Covid-19 restrictions and looming recession.  A contractor, faced with a spurious defence to a claim (a claim which could easily represent the kind of cash injection that will allow it to continue trading), will no longer face the prospect of being unable to resolve that dispute swiftly and effectively (which adjudication provides, at least compared to litigation) if it goes into liquidation.  Its bargaining hand will be strengthened.  Moreover, even if an adjudication is not enforceable, as Lord Briggs recognised in his judgment, the resolution of a dispute by adjudication is an end in its own right; most adjudications are the end of a dispute and do not need to be referred to court.
This article has been written by David Richards, Head of Litigation at Butcher Andrews, who has an LLM in Construction Law.
Please get in touch on 01328 863 131, or you can contact David directly at [email protected]